About Us
---
Regarded as the pioneers of radio modelling in Singapore, it all began in 1950s...
Radio Modellers Singapore
Radio Modellers Singapore ("RMS") was formed in 1954 by former Cabinet Secretary the late Mr. Wong Chooi Sen and a pioneering group of local aero-modellers in order to enhance the enjoyment of this sport both technologically and socially.
RMS was officially registered with the Registry of Societies on 31st July 1962. Flying took place at the old Kallang airport. When Kallang airport ceased operations, flying activities was transferred first to Tangah Airbase and later to Changi airbase (right picture). Again when Changi became a civilian airport, RMS moved to Paya Lebar Airbase. In 1982, RMS was once again transferred, this time to the open area behind West Coast Highway Car park no.3.Since then, RMS has enjoyed good success with those who share the same joy (and perhaps, some frustration on occasions,) of modelling aircraft and flying them under Radio Control.
RMS is an affiliate member of the FAI , the world governing body for airsports, and is also a Corporate Member of the People's Association. Its members have represented Singapore in numerous Regional and International FAI competitions, and were placed in the individual categories of the Australian Masters International, the Thailand Touring Championships, and obtained a Bronze medal for Singapore at the Inaugural Combined Asian-Oceanic Continental Championships in 1996. RMS also represented Singapore at the 1991,93,95, 97, 99 and 2001 World Championships and also hosted two very successful regional aerobatic competitions in 1985,1990 and most recently CAOCC 2000, putting Singapore firmly on the Radio Control world map.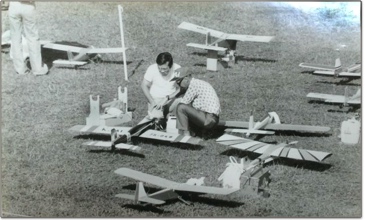 RMS is a Corporate Member of the People's Association.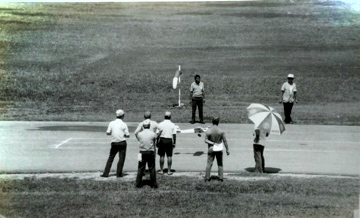 RMS organises for the benefit of its members social events such as Member's Evenings, regular Fun-flys, Fly-ins and Aerobatic Contests.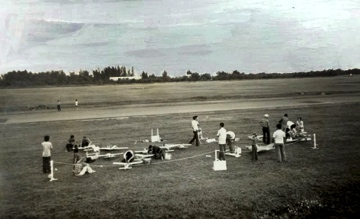 Seminars and flying displays featuring world class model pilots such as Dave Patrick of Canada, Christophe Paysant Le Roux of France and Y. Akiba of Japan and also provide members the opportunity to keep abreast of latest developments.